In honor of Lenco's 40th Anniversary, we are sharing some of our proudest moments helping to keep first responders safe. One such incident occurred in 2018 when a Lenco BearCat saved lives during a 12-hour standoff in Gloucester Township, New Jersey. A suspect, armed with a firearm, took two hostages inside a residence and fired more than a dozen rounds at Gloucester Township Police (GTPD) officers inside a BearCat.
Though the vehicle was struck multiple times, its all steel armor construction kept officers safe.
The Incident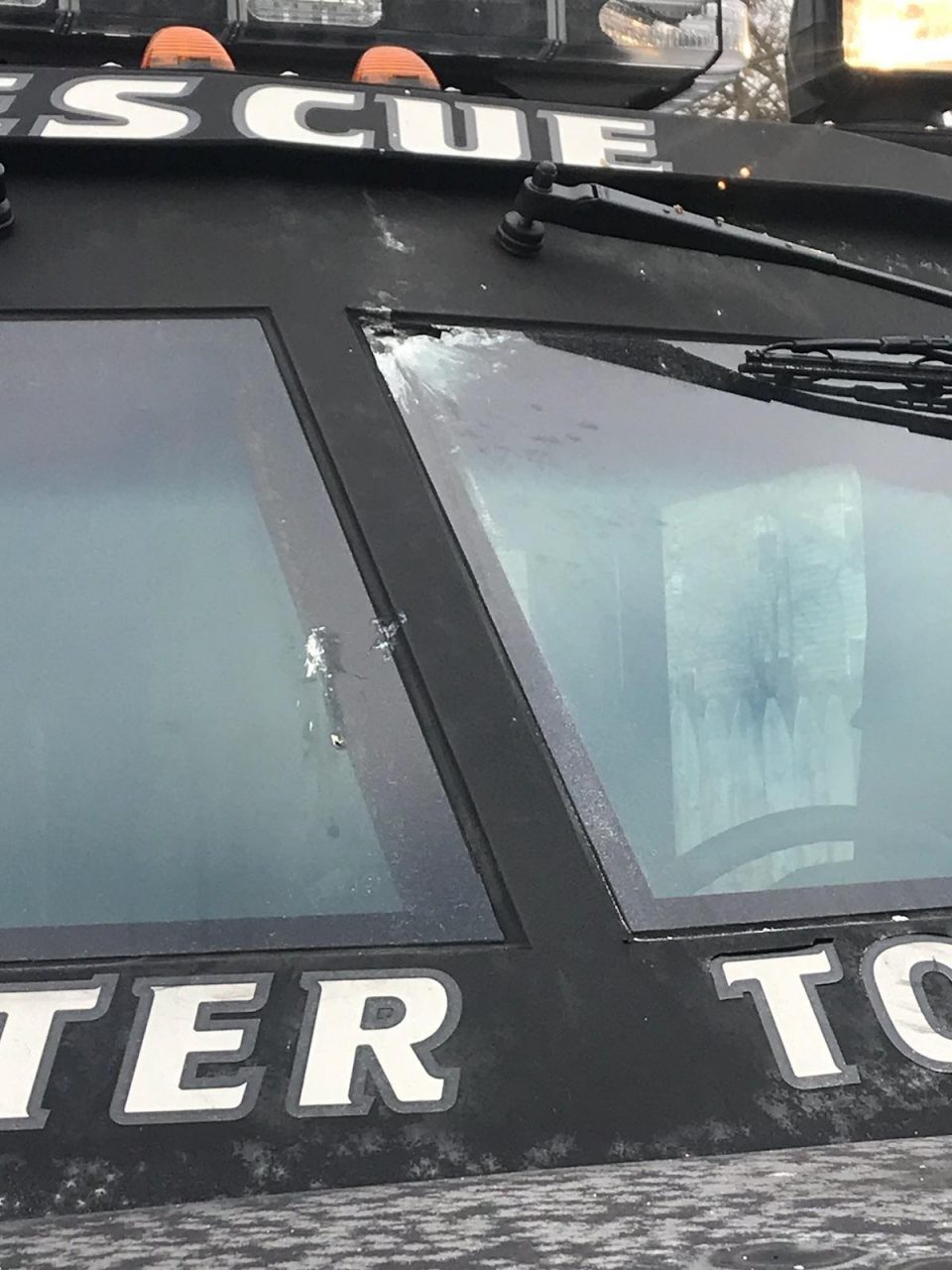 On January 10, 2018 at approximately 8:00 PM EST, GTPD received several 911 calls from residents reporting having heard the sound of gunshots fired in their neighborhood. A team of officers was deployed to the scene, and upon their arrival, learned from a neighbor that a man had fired a rifle off the back porch of a nearby home. Soon thereafter, officers themselves heard shots fired, ordered a shelter in place and called in a SWAT team who arrived on scene in a BearCat Armored Rescue Vehicle (ARV).
The officers came to learn that the suspect had taken two hostages. Once confronted, he began to threaten police and a crisis negotiator. Upon releasing one of the hostages, the suspect began to fire numerous rounds at the ARV, striking it several times in the windshield, grill area and roof. The armored vehicle stood up to the rounds, protecting the six individuals inside. In fact, through the incredible response efforts of the GTPD, no officers or civilians were injured in the incident.
The Resolution
The GTPD credit their officers, as well as the BearCat, with the resolution of the standoff. "Throughout the incident, officers demonstrated bravery under direct fire and tremendous merit in the safeguarding of the community while attempting to resolve the incident," said Police Chief David Hawkins. "The GTPD ARV [BearCat] more than proved its value to the officers and community of Gloucester Township during this incident and no doubt saved numerous lives."
The Aftermath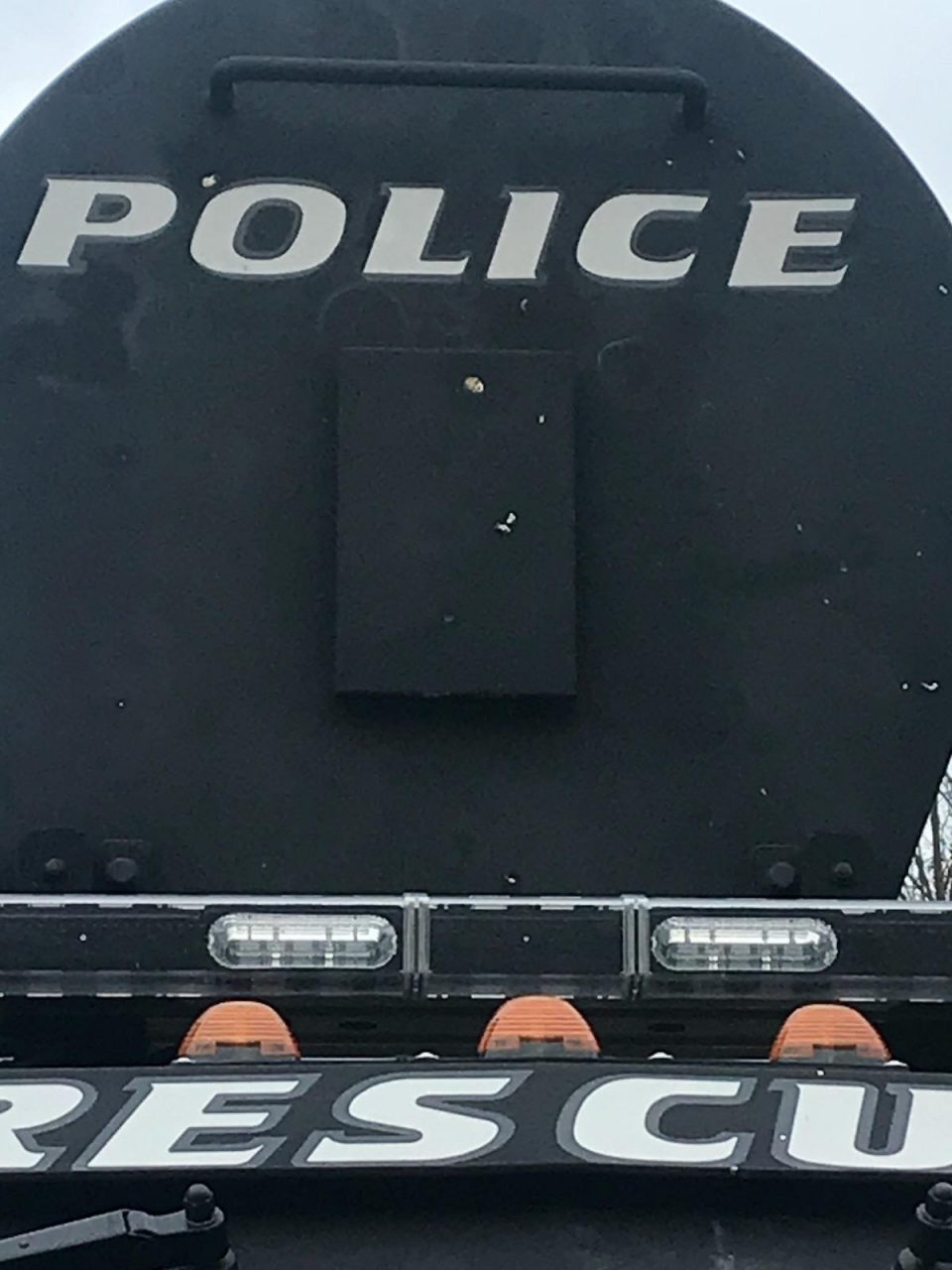 When speaking to the media, police said that without the BearCat, they would have had to take cover behind trees and cars, neither of which would have offered armored protection. "There were six officers in the vehicle at the time," said Chief Harkins. "If we didn't have this equipment [the BearCat], quite frankly I don't know how we would have handled it."
Hawkins would again tout the BearCat's life-saving capabilities at a town meeting a little over a week later. "I often get questioned why we need that [the BearCat]… It was the specially trained officers with their less lethal options and capabilities, and their training with their equipment, that was able to safely resolve this situation," Harkins said. "The BearCat kept the officers safe."
We are grateful to be in a position to protect our nation's first responders and applaud the GTPD for their heroic response to the Gloucester Township standoff.